Guardian Self Defense and Security Blog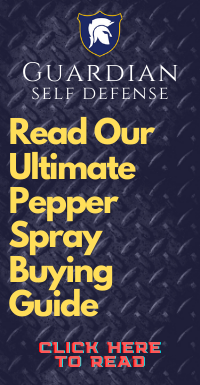 Burglaries Ramp Up During Holidays
This is a story about home burglaries during the holiday season. Many burglars feel that merchandise that is desirable to steal is more prevalent from Thanksgiving to New Year's Day. And of course they are right but that is only part of the story. Read the whole story
HERE.
For some reason homeowners get more careless and leave their homes unlocked which is sure way to get ripped off. Additionally FedEx, UPS and even USPS packages are left on doorsteps. Can you say "steal me"? Especially at this time of year home security should be increased. You can do that by purchasing window and door alarms for all your doors and windows, installing some home security cameras or even installing fake security cameras that are so realistic looking no one can tell the difference from more than three or four feet away. This
Fake Security Camera
has an authentic looking CCTV cable, a red flashing LED light and is completely weatherproof.
Guardian Self-Defense & Security Products LLC
is one of the largest most trusted online distributors of non-lethal self-defense items and surveillance equipment in the US. We specialize in premium pepper spray, mace, personal alarms, stun batons and more. We are "The Self Defense Product Experts"!