Guardian Self Defense and Security Blog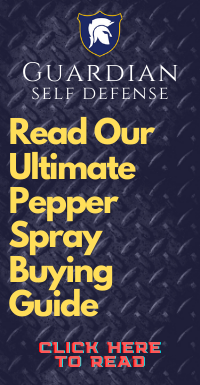 Cameras Could Catch Illegal Dumpers In Ashland
Officials plan to install hidden cameras around town to catch people illegally dumping trash, Assistant Town Manager Michael Herbert said Friday. "TVs, mattresses, a lot of junk that's disposed along that roadway. Stuff shows up there and never goes away," said Selectman Mark Juitt, who first raised the concern earlier this month. He said he sees big piles of garbage along the commuter rail access road near Dunkin' Donuts on Rte. 135. Herbert said people also dump near the Howe Street landfill, but it's hard to catch dumpers in action. The rest of the story is
HERE.
The town could fine property owners up to $300, but officials aren't eager to fine the Massachusetts Bay Transportation Authority, or themselves, since the town owns the landfill. Instead, cameras will keep an eye on dumping hot spots and other secret locations to catch the perpetrators, Herbert said. Police will monitor the cameras and only review footage of people dumping trash, Herbert said. "The only people we're going to pay attention to are the people who are doing something illegal," he said.
more info here
Our
Outdoor SpotLight Hidden Camera
features motion activated recording that can catch the bad guys when they are prowling around your house at night.
Guardian Self-Defense & Security Products LLC
is one of the largest most trusted online distributors of non-lethal self-defense items and surveillance equipment in the US. We specialize in premium pepper spray, mace, personal alarms, stun batons and more. We are "The Self Defense Product Experts"!