Guardian Self Defense and Security Blog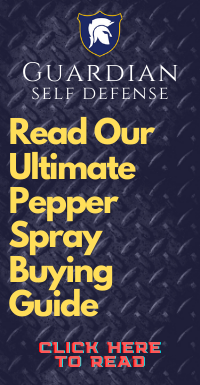 Campus Assaults In The News Spur Discussions
This is a story from USA Today on how all the assaults that have been in the news recently have spurred discussions of increased safety on college campuses. The most immediate one was the incident of the three women from Cleveland, Ohio who were kept locked up for years. You may read the whole story
HERE.
Both administrators and students are taking action to increase awareness of campus safety issues, including sexual assault and abduction. Nearly 25% of all women who attend a University will be sexually assaulted in her four years there. To me that's a shocking figure. But just as shocking is that the attacker is known in 90% of the cases. And yet only one out of every 10 cases ever gets reported to campus police. There are lots of reasons for that but are just too complicated to explain here. Check out all of our
Pepper Sprays
to see which one you like best. One of the hottest is the
Wildfire Pepper Spray.
Since 2005
Guardian Self-Defense & Security Products LLC
has provided premium pepper spray
Self Defense Products
and a wide variety of
Home Security Products
to over 45,000 consumers. We offer a full-line of premium self-defense weapons such as pepper spray, stun guns, tasers, pepper mace, personal alarms and other self-defense items.