Guardian Self Defense and Security Blog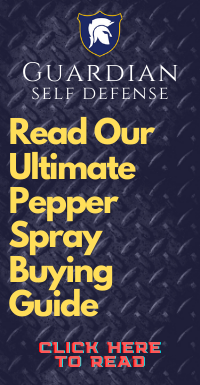 Combat 'Door Knock' Robberies With Homeowner Camera Systems
In a story out of San Francisco "Police are reporting a big surge in so-called "door knock burglaries" all over the Bay Area. That's when thieves knock on your door and if you don't answer, they break in. But now, more and more homeowners are catching these guys on camera to help police. 7 On Your Side found out more about how a surveillance system can help keep your family safe. It's always been homeowners who are surprised by burglars. Now, more and more, it's the burglars who are shocked when they find out their crimes were just caught on camera. Surveillance cameras scare off intruders and they lead to arrests. So we decided to show how you can protect your home with video surveillance. Some of the crimes captured on camera are stunning. In one, a team of burglars was caught on camera in San Jose. A woman clutching a baby was seen on camera knocking on the front door. No one answered, so her partners broke into the back of the home. Another video showed burglars in San Leandro who never knew a camera was watching as they cased a house, then quietly pulled up a car, and wrenched open the back window. In another case, two men kicked their way into an El Cerrito home only to realize a camera had captured their crime. One tried to knock it out, but it was too late." This wired
Four Channel System
is one of the least expensive home security surveillance systems available. It has four wired bullet cameras that can be placed around your home for excellent security.
Guardian Self-Defense & Security Products LLC
is one of the largest most trusted online distributors of non-lethal self-defense items and surveillance equipment in the US. We specialize in premium pepper spray, mace, personal alarms, stun batons and more. We are "The Self Defense Product Experts"!