Guardian Self Defense and Security Blog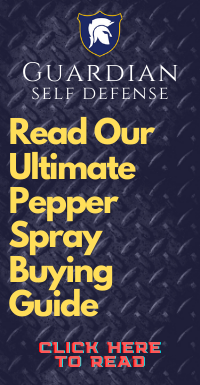 Ending Domestic And Sexual Assault Violence
"Domestic violence and sexual assault is a sad trend that doesn't seem to be going away. There have been numerous high-profile cases in the Milwaukee area recently." Read the whole story
HERE.
Domestic violence and sexual assault against women is not just a problem in Milwaukee. It is a problem throughout the United States and throughout the world. It has been estimated that as many as one out of every three women has been abused in a domestic situation. It has been one of the most discussed issues in the last two or three years after decades of being in the closet. Over 10 years ago, we wrote about "Domestic Violence-One Of America's Best-Kept Secrets" and since then the problem has not gotten any better but the pursuit of perpetrators has improved thanks to an onslaught of public opinion. Ending domestic abuse and sexual assault against women may be a pipe dream, but women need to learn how to defend themselves-which is reality.
click for more info
One of the best ways that women can defend themselves and domestic abuse situation is with a self-defense product such as this
Wildfire Pepper Spray
that has an 18% concentration of oleoresin capsicum, comes in a variety of colors and has a keychain attachment so it is more likely to be with you when you need it.
Guardian Self-Defense & Security Products LLC
is one of the largest most trusted online distributors of non-lethal self-defense items and surveillance equipment in the US. We specialize in premium pepper spray, mace, personal alarms, stun batons and more. We are "The Self Defense Product Experts"!