Guardian Self Defense and Security Blog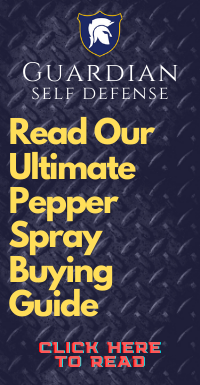 Epidemic In Domestic Violence-W.H.O.
The World Health Organisation's (WHO) first international study into the prevalence of violence against women found that one in four women in high-income countries have been abused by their partners, compared with a third of women worldwide. You can read the rest of the story
HERE.
Partner-perpetrated violence was highest in the south-east Asian region at 37.7 per cent, followed by the eastern Mediterranean (37 per cent), Africa (36.6 per cent), the Americas (29.8 per cent), Europe (25.4 per cent), western Pacific (24.6 per cent) and high-income countries (23.2 per cent), which comprises Australia, New Zealand, the US, Canada, members of the European Union, Israel, South Korea and Japan.
The best way to defend against an assault is with a
Mace Defensive Spray.
They manufacture a quality product that is tested before it's packaged and offer features that no other manufacturer has. Check out all of our premium
Pepper Sprays.
Here's an interesting article on the
Best Self-Defense Products For Women
that we recommend you read. Since 2005
Guardian Self-Defense & Security Products LLC
has provided quality stun
Self Defense Products
and a wide variety of
Home Security Products
to over 45,000 consumers. We offer a full-line of premium self-defense weapons such as pepper spray, stun guns, tasers, pepper mace, personal alarms and other self-defense items.