Guardian Self Defense and Security Blog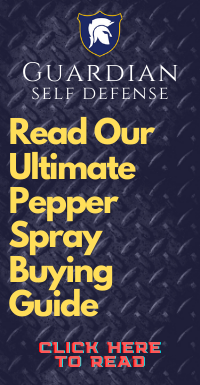 Expanding Stun Batons for Personal Defense
Whether it's at the park, walking your dog, or exercising outdoors, each of us are vulnerable to crimes such as assault, muggings, theft, and robbery. Statistics indicate that just over 25% of us will fall victim at some point in our lives. Fortunately, by adopting a "common sense" approach to self defense and personal security you can significantly decrease your risk. Expandable stun batons are a wise choice when looking for non-lethal, yet effective self defense weapons. The major benefit of the expandable stun baton is extended reach. In any violent situation it is a good idea to maintain as much space or distance between you and them. In addition to the extra "wing span" these stun batons are equipped with built in LED flashlights and 120 decibel personal alarms.
Expanding stun batons offer excellent protection against aggressive animals, including dogs. With the push of a button these batons extend from a carrying length of 13 inches to nearly 22 inches extended. The entire extended shaft is electrified so by touching any part of the stun baton shaft a debilitating shock is rendered.
Click here to learn more about our line of expanding stun batons.