Guardian Self Defense and Security Blog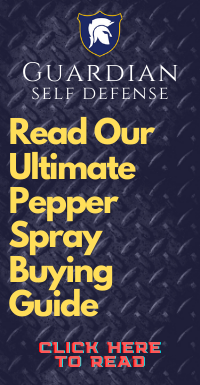 Harlingen,Texas Parking Lot Assault
click for more info
This is a story out of Harlingen, Texas, where an angry mother attacked her son's girlfriend in a Home Depot parking lot. She was angry over the fact that the woman was dating her son. Give me a break You can read the whole story
HERE.
Parking lots are a favorite place for people to get assaulted usually because there are not many witnesses around, it's fairly secluded and usually poorly lit which provides excellent hunting grounds for perverts. But a mother attacking her son's girlfriend? Not sure about that one! We always recommend that women were shopping always carry a self-defense product with them and never let their guard down be conscious of your surroundings and be especially wary of strangers approaching. This Mace brand
Triple Action Spray
has OC spray, a nasty tear gas component and an UV marking dye so assailants can easily be identified after the fact. Since 2005
Guardian Self-Defense & Security Products LLC
has provided premium pepper spray
Self-Defense Products
to over 45,000 consumers. We offer a full-line of premium self-defense weapons such as pepper spray, stun guns, tasers, pepper mace, personal alarms and other self-defense items.