Guardian Self Defense and Security Blog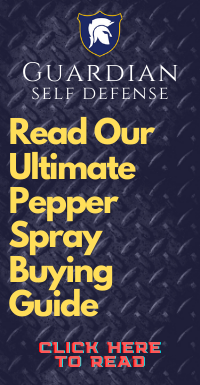 How To Protect Your Home From Burglary
Here's a story about a double digit percentage increase in burglaries in the San Francisco Bay Area in California. Similar increases are happening all over the country. You can read the whole story
HERE.
The story recommends that homeowners: Lock doors and windows. Call police if you see someone or something suspicious. Get a burglar alarm or use it if you already have one. Trim back hedges and vegetation near doors and windows. Record serial numbers of expensive items and take photos of them. Put items like jewelry in a safety deposit box. Install tracking apps on smart phones and tablet computers. One of our
Burglar Alarms
will work very nicely at protecting your home. We value any feedback on these posts you may have. Let us know your thoughts. Since 2005
Guardian Self-Defense & Security Products LLC
has provided premium pepper spray
Self Defense Products
to over 45,000 consumers. We offer a full-line of premium self-defense weapons such as pepper spray, stun guns, tasers, pepper mace, personal alarms and other self-defense items.