Guardian Self Defense and Security Blog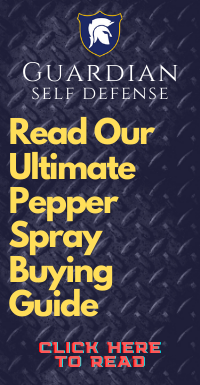 Indian Women Fight Back With OC Spray
Here is a story from the Boston Globe about Indian women fighting back with self-defense pepper sprays.
You can read the whole story HERE.
Indian women are taking the initiative these days in learning self-defense techniques and how to use pepper spray for their own self-defense instead of the long-standing tradition of relying on male relatives to accompany them for safety. According to the story women are now learning self-defense techniques and sales of pepper spray have jumped. One class has hundreds of women in it and teaches how to target assailants groins-ouch! They teach women how to use their hands and how to strike with enough force so that the assailant will be in pain for as long as three months.
With an increasing number of women studying at universities and working in offices, it is no longer practical for them to travel accompanied by a father, husband, or brother.
"I tell people we don't want to wait for society to reform, for male attitudes to change, for the police to arrive and act, and for our fathers, brothers, and husbands to protect us. Instead, we must focus our efforts on making ourselves physically and mentally strong to hit back."
One of the best ways that women can defend themselves is with a self-defense product is nonlethal such as pepper spray. Any one of our Keychain Pepper Sprays can help you in a dangerous situation.
Feedback on these posts is appreciated. We want to hear your thoughts.
Guardian Self-Defense & Security Products LLC is one of the largest most trusted online distributors of non-lethal self-defense items and surveillance equipment in the US. We specialize in premium pepper spray, mace, personal alarms, stun batons and more. We are "The Self Defense Product Experts"!