Guardian Self Defense and Security Blog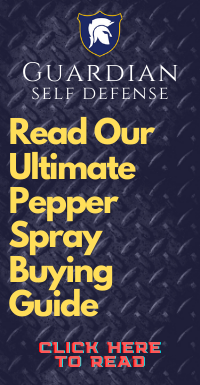 Multi-Function Personal, Home Alarm
Personal alarms serve one major self defense product role; to direct attention toward you. Finally, a multi-function alarm that is small enough to fit in the palm of your hand and versatile enough to protect the doors and windows within your home. "> The next generation of wireless personal alarms is here. It's called the UFO Alarm and it is a 7 in 1 total security alarm. They are available in 6 different colors. You are going to fall in love with this product!
The features include:
A personal security alarm: You have two powerful personal alarm options. Should you find yourself in a "sticky" situation press the "panic" button to activate a loud siren alarm. You can also pull the wrist strap out activating a flashing strobe light as well as the siren alarm.
Purse snatch alarm prevents "grab and go's". Put the included wrist strap around your wrist, then attach the snap hook to your purse, handbag, or backpack. If someone tries to grab it, the UFO alarm and strobe light will sound instantly, getting you the help and attention needed.
A bright and handy flashlight. Hold down the light button to activate. Great added feature for night safety while walking or exercising.
The UFO alarm can protect your home by turning into a door handle alarm. Just hang the included door knob strap on the door handle. Next, insert the closed alligator clip into the gap between the door and frame. When the door is opened, the alarm siren and strobe light will be activated immediately.
Secure your windows with this multi-purpose alarm. Hang the door knob strap on the hook next to the window. Insert the closed alligator clip into the gap between the window and frame. Once the window is opened, the alarm siren and strobe light are activated.
Protect your main entry way with the patented burglar alarm feature when you plan to be out or away. Works on any entry way door. If entry is attempted the strobe light and siren will sound.
Protect the security of your office and desktop with the UFO alarm. The alarm function for drawers is effective for protecting private documents and valuables. If entry is attempted the multi-function alarm and strobe will be activated immediately.
This is a quality security alarm product that combines the functionality of 7 different alarms all in one. This is a must have product for college students as well as the elderly. The UFO alarms make unique and thoughtful gifts.