Guardian Self Defense and Security Blog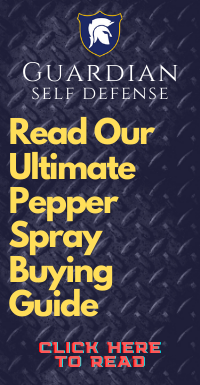 New Way To Handle College Sexual Assault Complaints
When the California legislature reconvenes in January, assembly member Mike Gatto from Los Angeles is introducing a bill that would amend the state code of education requiring colleges to report sexual assaults that occur on or near college campuses to local police departments. This is a huge change from the way assaults on college campuses are handled now. Now they are either swept under the carpet, investigated in a halfhearted manner or completely mishandled. In any event the punishments are ludicrous all in an effort to avoid a public relations nightmare which the universities cannot afford. As college students across the country are aware, several groups have filed title IX complaints against some high profile universities for the way they have handled (mishandled) sexual assault complaints. We have always recommended that female students on a college campus always carry a self-defense product with them. The awesome Tornado
Self-Defense System
shown above is a complete personal defense system that combines pepper spray, personal alarm and emergency strobe light all-in-one system that has an attachment that allows you to wear it on your arm. The alarm is 125 dB, the strobe light pulses illumination that attracts needed attention and the spray can reach as much as 15 feet away in a 2 to 3 foot circumference.
Guardian Self-Defense & Security Products LLC
is one of the largest most trusted online distributors of non-lethal self-defense items and surveillance equipment in the US. We specialize in premium pepper spray, mace, personal alarms, stun batons and more. We are "The Self Defense Product Experts"!