Guardian Self Defense and Security Blog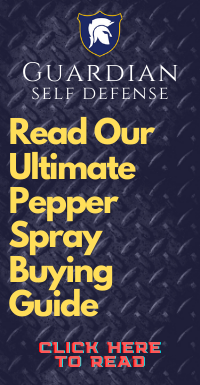 Parking Lot Assault-How To Defend Against One
Here's a story about a woman who was forced at knife point by an assailant to drive to a nearby parking lot where she was sexually assaulted. She was able to escape and called police. The man crashed the vehicle a few miles away. He matched the description of the assault and was arrested. You can read the whole story
HERE.
One of the best ways to avoid an assault is to always go shopping with a friend. There is after all strength in numbers. If you are assaulted one of the best defenses against one is a personal alarm. The
Pal 130
panic alarm (shown here) is one of the best. It attaches to your key chain so you have constant access to it. When activated it sounds a very loud 130db alarm-enough to scare away an assailant or draw attention to your predicament. We value any feedback on these posts you may have. Let us know your thoughts. Since 2005
Guardian Self-Defense & Security Products LLC
has provided effective personal alarm
Self Defense Products
to over 45,000 consumers. We offer a full-line of premium self-defense weapons such as pepper spray, stun guns, tasers, pepper mace, personal alarms and other self-defense items.