Guardian Self Defense and Security Blog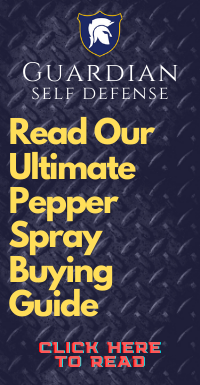 Parking Lot Assault-How To Defend Yourself Against Multiple Attackers
click for more info
Here's a story out of South Dakota about a man who was assaulted by four men in a parking lot. Nothing was taken from the victim but he suffered lacerations on the back of his head and had to be taken to the hospital. The assailants are unknown at this time. You can read the rest of the story
HERE.
The victim said he had no idea why anyone would attack him.
How To Defend Yourself Against Multiple Attackers
Self-defense is God-given right. It doesn't matter whether you're assaulted by one or more people you have a right to defend yourself. One of the best ways to defend yourself against multiple attackers is with the
Mace Pepper Gun.
It uses replaceable cartridges that hold enough pepper spray for seven shots of 25 feet each making it one of the longest range self-defense products in the world. Since 2005
Guardian Self-Defense & Security Products LLC
has provided premium pepper spray
Self Defense Products
to over 45,000 consumers. We offer a full-line of premium self-defense weapons such as pepper spray, stun guns, tasers, pepper mace, personal alarms and other self-defense items.