Guardian Self Defense and Security Blog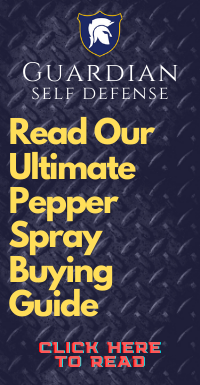 Phone Stolen In Parking Lot Assault
Here's another story about a
Parking Lot Assault
where teenage boy reported that he was jumped by a large group of people who punched him and stole his cell phone. The incident happened at theHeritage High School parking lot after a sporting event at the school. The victim said he was walking across the parking lot headed home when he saw a white SUV pull into the parking lot and drive in the opposite direction of where you was walking. The SUV contained several occupants. They later jumped him and stole his android phone. Sheriff's deputies were able to view footage from the school security cameras which backed up the victim's account of events.
click for more details
Assaults in parking lots are one of the most common places for them to occur because they're usually remote and poorly lit. In this case, a self-defense product would've helped. The
L'il Guy Stungun
is nearly 8,000,000 volts of power.
Guardian Self-Defense & Security Products LLC
is one of the largest most trusted online distributors of non-lethal self-defense items and surveillance equipment in the US. We specialize in premium pepper spray, mace, personal alarms, stun batons and more. We are "The Self Defense Product Experts"!