Guardian Self Defense and Security Blog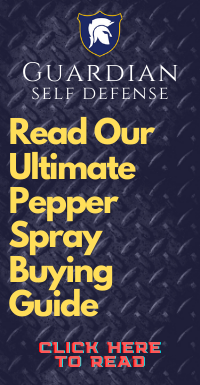 Popular Self Defense Items for Women
One of the most overlooked self defense items for women is this PAL keychain alarm with light. It is one of the most popular personal alarms, a.k.a. panic alarms, for women. It combines the two best deterrents against an attack: 130 dB ear piercing alarm and a bright flashing light. You can activate the alarm in two ways; first when the pin attached to the keychain is pulled, and second by pressing the alarm button on the top of the unit.
Personal alarms are effective
self-defense items for women
because they can alert people in your area that you may be in trouble and/or scare a potential assailant away. This particular panic alarm uses two AAA batteries that come with the unit and it is so small that it attaches to your keys easily. Another inexpensive
self-defense items for women
is this Pepper Shot 10% concentration of oleoresin capsicum rated at 2 million Scoville heat units keychain pepper spray. It contains 10 half-second shots up to 10 feet away and represents one of the best values in self-defense items for women. It has a thumb lock safety actuator to prevent accidental discharge and includes a UV marking dye for assailant identification. These are just two examples of self-defense items for women that we carry in our online store. We have a wide variety of other self-defense products including stun guns and batons. We also carry a good selection of home security products including window and door alarms as well as do it yourself home security systems. We also carry fake security cameras that are so realistic no one can tell the difference from the real thing. We are proud to say that all of our products have a money 90 day money back guarantee. You also get a free product lifetime phone and email support system for questions or problems.