Guardian Self Defense and Security Blog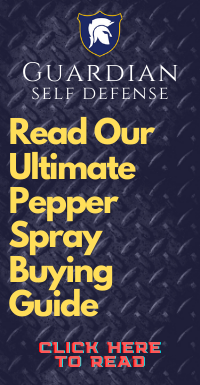 Sexual Assaults On Campus Nationwide Problem-How To Avoid Being A Victim
click for more details
This is the story out of Emory University, which is small private school. They were visibly shaken as a community recently when several sexual assaults were reported. You can read the whole story
HERE.
Story goes on to say "Alcohol, involved in 90 percent of all rapes on college campuses, is also a factor. In the fall, students participate in the autumn round of celebrations, including football parties, Halloween and fraternity and sorority rush, and partying brings drinking." Young women who are off to college experience freedom from adult supervision for the first time in their lives and are especially vulnerable to drugs and alcohol. They want to fit in. They want to be social. They don't want to be victims.
How To Avoid Being A Victim
One of the best ways that they can avoid being a victim of sexual assault in their college years is to use a self-defense product such as the one that we show here the
Mace Triple Action
on a keychain. It has UV marking dye so police can identify an assailant later. It uses OC pepper spray and CS tear gas-a potent combination for self defense. We value any feedback on these posts you may have. Let us know your thoughts. Since 2005
Guardian Self-Defense & Security Products LLC
has provided personal security to over 45,000 consumers. We offer a full-line of premium self-defense weapons such as pepper spray, stun guns, tasers, pepper mace, personal alarms and other self-defense items.