Guardian Self Defense and Security Blog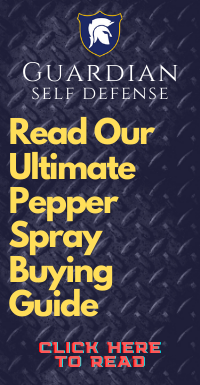 Sheriff Urges Residents To Take Up Arms
click for more info
This is a story out of Milwaukee, Wisconsin were local sheriff David Clark Jr says "personal safety is no longer a spectator sport. I need you in the game." He said. "With law enforcement officers being laid off and furloughed simply calling 911 and waiting is no longer your best option." He is urging people to learn how to handle a gun and get nonlethal self-defense weapons You can read the whole story
HERE.
We have long been telling our readers that they cannot count on the police department to defend them in home security or personal security matters. They don't have the people to do it. They can't be everywhere all the time. Self-defense products such as pepper sprays and stun guns are the best way to defend yourself. In a situation that's life and death you need something that's 100% reliable and that would be the
C2 Taser
that was originally designed for women. It is nearly 100% effective and smaller than the police model tasers but works exactly the same way. Since 2005 http://www.guardian-self-defense.com/">Guardian Self-Defense & Security Products LLC has provided quality stun
Self Defense Products
to over 45,000 consumers. We offer a full-line of premium self-defense weapons such as pepper spray, stun guns, tasers, pepper mace, personal alarms and other self-defense items.