Guardian Self Defense and Security Blog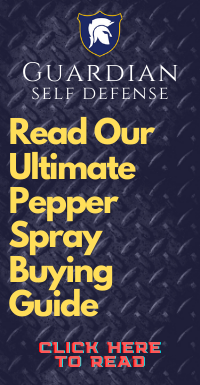 Spy Camera Catches Elder Abuse
more info here
Shocking undercover footage shows staff changing the dementia-suffering 85-year-old's diaper with her bedroom door wide open. Camille Parent set up secret cameras in his mom Hellen MacDonald's room after becoming suspicious about how she was being treated. A Canadian man whose hidden camera sting caught nursing home workers abusing his elderly mother is furious that the ex-staffers haven't been criminally charged, Canadian media reports. Camille Parent set up secret cameras in his mother Hellen MacDonald's room at the St. Joseph's at Fleming long-term-care home in Peterborough, Ontario, over three weeks this spring after becoming suspicious that she was being mistreated. In one case, Parent said his mother, who suffers from dementia, had a black eye and no one could tell him how she got it. Read the whole story
HERE.
Four employees were suspended and eventually fired after an investigation by both St. Joseph's and Ontario's heath ministry. However, police recently told Parent they wouldn't be taking the case any further and that the workers would not be charged criminally, CTV reported. Elder abuse is a very difficult case to prove, but in this case law enforcement officials had video evidence. Elder abuse is a very huge problem in the United States and in Canada. If you have parents are loved ones in a nursing home, you may want to consider getting our
Air Purifier Spy Camera
that has not only a pinhole spy camera, but a built-in DVR to record any wrongdoing.
Guardian Self-Defense & Security Products LLC
is one of the largest most trusted online distributors of non-lethal self-defense items and surveillance equipment in the US. We specialize in premium pepper spray, mace, personal alarms, stun batons and more. We are "The Self Defense Product Experts"