Guardian Self Defense and Security Blog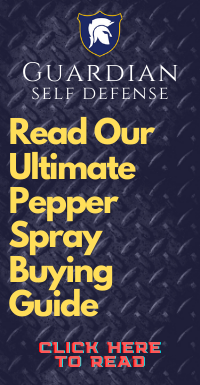 StreetWise 4 Million Volt Security Guard Stun Flashlight-Product Review
The security guard stun gun flashlight by streetwise is 4,000,000 volts in power and only 7 inches long. It has two levels of safety built into this powerful stun device and handy flashlight. It is completely rechargeable so no batteries are needed. It has a rubberized coating which helps with a firm grip regardless of whether or humidity.
We have always recommended carrying a self-defense weapon in your car. Pepper sprays can explode if they are exposed to too much heat. So a stun device is the next logical alternative. And the security guard Stun Gun Flashlight can provide you with all the self defense you need and an emergency flashlight as well.
We value any feedback on these posts you may have. Let us know your thoughts.
Since 2005 Guardian Self-Defense & Security Products LLC has provided quality stun device Self Defense Products to over 45,000 consumers. We offer a full-line of premium self-defense weapons such as pepper spray, stun guns, tasers, pepper mace, personal alarms and other self-defense items.