Home
Guardian Self Defense and Security Blog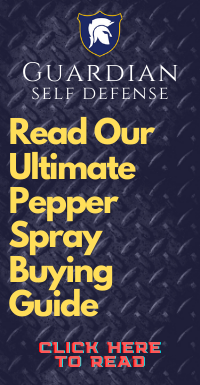 This is a story about how five construction managers were suspended for drinking on the job after a local TV station installed hidden cameras at a big construction site. The cameras caught several people drinking on the job that led to the suspensions. You can read the rest of the story HERE It is a good example of what DVR Hidden Cameras are used for. Generally speaking they are used to catch people doing things they shouldn't be doing-even drinking on the job. Most commonly they are used as nanny...

The city of Ypsilanti, Michigan installed five security cameras a year ago. Citizens were concerned about big brother watching. Last week a security camera paid off big-time after five girls were assaulted in a neighborhood. The perpetrator got caught because of one of the cameras. You can read the whole story HERE. If there were any skeptics before this happened there are none now after a major bad guy will end up in jail. We have several security surveillance cameras that can catch what's going on around your house. Security...

Here's a story about two burglars who broke into a restaurant and decided to steal a safe. The safe they were after weighed over 200 pounds and was bolted to a cement floor. So they decided to steal smaller safe that contained less than $500. But here's the kicker; one of the burglars wore a pair of underwear pants over his head as a disguise. He can read the whole story HERE. The burglary was discovered when the morning employee came in and found all kinds of evidence. Police are...