Guardian Self Defense and Security Blog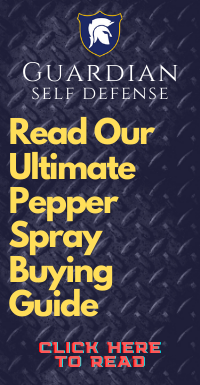 Tips For Securing Home Doors and Windows From Intruders
One of the easiest ways a burglar enters your home is through an unlocked door or window. Securing home doors and windows is quick, easy and inexpensive. Believe it or not, over half of all intruders enter homes through unlocked entry doors and windows. Nearly 40 percent of all break-ins take place during daylight hours. Most families fail at taking the number one precaution of always securing entry ways in the home. That being said, locked doors won't stop a determined criminal but here are a few things you can do to make the job as difficult and time consuming as possible.
Tips For Securing Home Doors and Windows From Intruders
Strengthen your entry doors. The door itself should be hollow core metal or solid wood. Try to avoid doors with heavy glass or wooden panels. However, if aesthetics win out, consider installing double cylinder locks - the kind that require a key to open from both inside and out. This will prevent an intruder from simply breaking the glass or wooden panel to unlatch the lock.
Install a heavy duty strike plate and 3 inch screws. These pieces of door hardware are inexpensive and provide extra protection against forced entry. Quality strike plates are made from stainless steel and offer different finishes to match your door.
All solid exterior doors should have a peephole installed. This will allow you to see whoever is outside, prior to opening your door.
Install deadbolt locks on all entry doors with at least a 1 inch throw. Security experts agree, that if you do only one thing, installing a deadbolt on each entry door is the most valuable thing you can do to secure the home
Sliding doors or patio doors leave your home most vulnerable to break-ins. Secure them with shatterproof or impact resistant panes. One way to provide extra protection is to install locks with vertical bolts or alternatively a door brace for added security.