Guardian Self Defense and Security Blog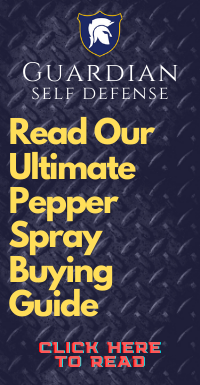 Teen Relationship Abuse
Here's another article written about
Teen Dating Violence
offering some tips. Did you know that as many as one in three high school students is in a relationship with someone who is abusive. The abuse does not have to be physical. Some of the most common these days is digital abuse where the partner demands to know passwords and is constantly texting to check up on them. Another that is common is where the partner exhibits extreme jealousy, controlling behavior, quick involvement, unpredictable mood swings, alcohol and drug use, hypersensitivity and is verbally abusive. Part of the problem, we have maintained, is that teenagers don't know what a healthy relationship consists of-they have no frame of reference. So what may seem like small things can easily escalate into abuse.
click for more info
Young women need to learn how to defend themselves with a self-defense course and then arm themselves and learn how to use a self-defense product such as pepper spray or stun gun. A pepper spray such as this one
Stop Strap Spray
can disable an assailant for as long as 45 minutes, giving you time to get away and seek help.
Feedback on these posts is appreciated. Please share your experience. We want to hear your thoughts.
Guardian Self-Defense & Security Products LLC
is one of the largest most trusted online distributors of non-lethal self-defense items and surveillance equipment in the US. We specialize in premium pepper spray, mace, personal alarms, stun batons and more. We are "The Self Defense Product Experts"!