Guardian Self Defense and Security Blog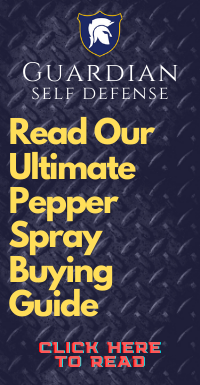 Tornado Defense System-Product Review
Today we are doing a review of one of the most devastating personal defense systems in existence. It is called the
Tornado Pepper Spray System
because it is a complete personal defense system that combines pepper spray, a personal alarm and emergency strobe light all in one product. It has four levels of safety built-in to prevent accidental discharge. The 125 dB personal alarm is one of the loudest allowed on the market. The spray pattern is a stream spray that can go up to 15 feet with a 2 to 3 foot circumference, which lessens the chance of a miss when you're firing. The spray itself is a 10% solution of oleoresin capsicum with 1.33% major capsaicinoids making it a devastating weapon. It is lightweight and easy to use, and can be accessed and deployed in about one second. A single button releases the unit from the base and automatically activates (in less than one second) the alarm and strobe, calling for help and blinding the attacker.The Tornado personal defense system discharges eight one second bursts of pepper spray up to a distance of 15 feet, and with the built in finger lock you always know the unit is pointed in the right direction.
Guardian Self-Defense & Security Products LLC
is one of the largest most trusted online distributors of non-lethal self-defense items and surveillance equipment in the US. We specialize in premium pepper spray, mace, personal alarms, stun batons and more. We are "The Self Defense Product Experts"!