Guardian Self Defense and Security Blog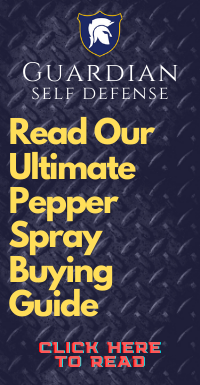 Why So Many Self Defense Weapons For Women?
Perhaps you have wondered why there are so many self defense weapons for women. It is a good question. You don't have to be a genius to figure it out. All you have to do is look at a local police blotter or watch television or even read a newspaper to see that women are assaulted so many more times than men-nine times more often to be exact. That is why so many manufacturers of self-defense weapons from the simplest of pepper sprays to the more exotic Taser all produce products that are geared towards women's tastes. As a matter of fact, self-defense weapons for women make up a substantial portion of the self-defense products industry-even a disproportionate share. To our way of thinking that is exactly the way it should be. Whether it is a pink pepper spray or a stun gun that is designed to look like a lipstick tube or C2 Taser which was developed specifically for women almost all major manufacturers of self-defense products are after the female market.
Even Fox brand pepper sprays makes
self-defense weapons for women
like this 5.3 million SHU police strength pepper spray that fires up to 10 feet away. It has 10 half-second bursts inside a black hard case shell. The keychain attachment means that it will be with you practically wherever you go. The safety lock prevents accidental discharge. Fox has set the industry standard for defensive sprays since 1993. All of their sprays are Taser/ECD compatible. When you are in the market for self-defense products for women in your life, look no further than our store where we have a great selection of pepper sprays, stun guns and other self-defense weapons geared specifically towards women. We also carry a good supply of fake security cameras and other home security products.