Guardian Self Defense and Security Blog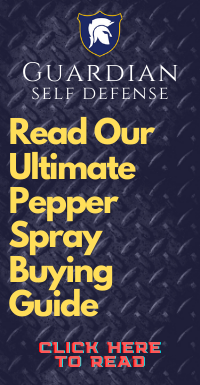 Woman Assaulted in Parking Lot-One Way To Protect Yourself
click for more info
Here's a story about a woman who was assaulted in a parking lot of a local business. A man approached her and tried to stab her with a screwdriver and touch her in a sexual manner. She kicked him in the groin and he ran away. You can read the rest of the story
HERE.
He was later arrested at his parent's house. She was treated at a local hospital but was released. One way to check yourself in any kind of an assault situation is with a self-defense product. Stun guns and pepper sprays can immobilize an assailant for his much as 45 minutes with no long-lasting damage. We always recommend a product that can be carried with you all the time. The keychain pepper spray or stun device works very well. And in certain circumstances a personal panic alarm can draw attention to your situation and scare away the assailant. This
Wildfire Pepper Spray
can protect you wherever you go. Since 2005
Guardian Self-Defense & Security Products LLC
has provided premium pepper spray
Self Defense Products
to over 45,000 consumers. We offer a full-line of premium self-defense weapons such as pepper spray, stun guns, tasers, pepper mace, personal alarms and other self-defense items.