Guardian Self Defense and Security Blog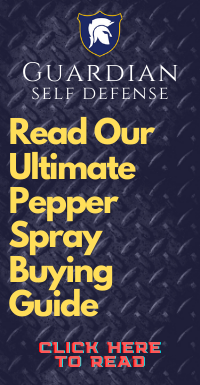 Woman Fends Off Attacker With Pepper Spray
This is a story about a woman who was attacked in Richardson, Texas recently. She was stopped by a man who asked her for help finding his dog in the woods. When she got of the car he forced her into the woods using a box cutter as a weapon. She fought the man off and eventually pepper sprayed him to get away Read the whole story
HERE.
All she was trying to do was be helpful but it shows you cannot be too careful and that an assault can occur at any time. Millions of Americans are assaulted every year. Many of them are domestic violence issues. One of the best ways to defend yourself in any assault situation no matter what kind it is this with one of our
Pepper Sprays.
We carry a wide variety of pepper sprays starting for under five dollars. One of the best brands in the marketplace today is
Sabre Pepper Spray.
It is used by the New York Police Department. If it's good enough for them may be at ought to be good enough for you.