Guardian Self Defense and Security Blog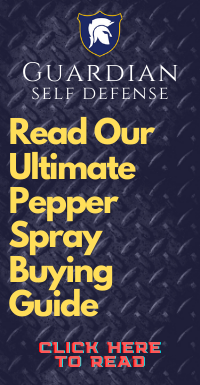 Woman's Safety Kit-What's In It
click for more info
It is a well-established fact that women are the targets of violence in 9/10 cases. For that reason alone they need more self-defense products than men. That is one of the reasons why this woman's safety kit was put together. The
Woman's Safety Kit
has so much to offer.
Here's What's In It
It has an electronic pocket whistle panic alarm, a lipstick pepper spray, a half ounce pepper spray with leatherette holster, one diversion safe and a 130 dB personal alarm with light. All batteries are included too. It has an instruction manual for each product and a DVD that demonstrates how each product is used. In addition there are five safety reports: one on safe dating; one on self-defense techniques; one on staying safe when traveling; another on what to do if you are stopped by police; and what you should know about sexual and domestic assault. These informative safety reports are worth the price of the safety kit by themselves. Since 2005
Guardian Self-Defense & Security Products LLC
has provided quality stun
Self Defense Products
to over 45,000 consumers. We offer a full-line of premium self-defense weapons such as pepper spray, stun guns, tasers, pepper mace, personal alarms and other self-defense items.