Guardian Self Defense and Security Blog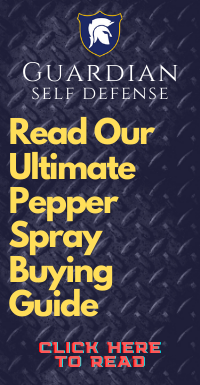 Best Selling Stun Devices-The Top Three
click image for more details
One of our most frequently asked questions is what are your best selling products. Today were to talk about our best-selling stun devices according to our customers. Their market-driven economy customers decide what is best and our customers like these three stun guns the most. The first is the
SMACK Stun Gun
that is 5,000,000 volts and is the only stun gun that we know of that has a keychain attachment which means units easy for you to carry with you wherever you go. It comes in black or pink. The second best-selling stun gun is the
Small Fry Stun Gun
that is also one of the least expensive selling for $35. It is 7.5 million volts and comes in black or pink. And the third best-selling stun device is from Stun Master and is the
Multi Function Stun Device.
It is 4.5 million volts and is much more than a stun gun. It has a loud personal alarm, bright LED flashlight and red flashing emergency lights. We value any feedback on these posts you may have. Let us know your thoughts. Since 2005
Guardian Self-Defense & Security Products LLC
has provided personal security to over 45,000 consumers. We offer a full-line of premium self-defense weapons such as pepper spray, stun guns, tasers, pepper mace, personal alarms and other self-defense items.