Guardian Self Defense and Security Blog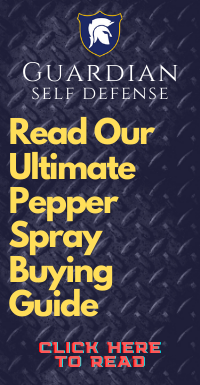 Domestic Violence Tools-One Way To Defend Yourself
click for more info
Here's a story that was in the "Diamondback" the University of Maryland student newspaper recently that points out that with all the crime in the area it's hard for officers to be prepared for any and all situations and that one that is often forgotten is domestic violence. It points out that domestic violence is one of the most underreported crimes with one in every four women experiencing it in her lifetime. The University is one of the few places to have their police officers go through training to help them protect victims of domestic violence. You can read the rest of the story
HERE.
One Way To Defend Yourself
We have always maintained that one of the best ways that you can defend against a domestic violence assault was with some kind of a self-defense product. Something that is on a keychain we have found works best. Something like one of our
Keychain Pepper Sprays
or the smack stun gun that's on a keychain. Women need to know that they have a right to defend themselves especially in a domestic violence situation. They often forget that unfortunately. We value any feedback on these posts you may have. Let us know your thoughts. Since 2005
Guardian Self-Defense & Security Products LLC
has provided personal security to over 45,000 consumers. We offer a full-line of premium self-defense weapons such as pepper spray, stun guns, tasers, pepper mace, personal alarms and other self-defense items.