Guardian Self Defense and Security Blog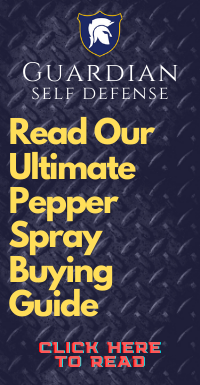 Burglar Strikes When Family Is Asleep
Here's a story out of San Antonio, Texas, where a family surveillance system caught a burglar breaking into their house while they were asleep. Having someone roam around your home while your family is asleep is a scary feeling. They bought the cameras after somebody had broken into their house several months ago. You can read the whole story
HERE.
"A thief can be seen getting into one of their vehicles. He stole a single check from a checkbook and found a spare key for the second car he got into. The video showed the suspect rummaging through the second car. He took a GPS system out of that one." Our
Four Channel Wireless System
allows you to install up to 4 wireless cameras to digitally record all activity. This DVR has full networking capability and uses an embedded DVR which allows you to view live video on the Internet. This 2.4 GHz Digital Wireless 4 Channel – H.264 DVR System has network function and uses MPEG4 and H.264 compression design. Its wireless camera has 24 IR LEDs for night vision and it uses a wireless DVR. Since 2005
Guardian Self-Defense & Security Products LLC
has provided effective personal alarm
Self-Defense Products
to over 45,000 consumers. We offer a full-line of premium self-defense weapons such as pepper spray, stun guns, tasers, pepper mace, personal alarms and other self-defense items.