Guardian Self Defense and Security Blog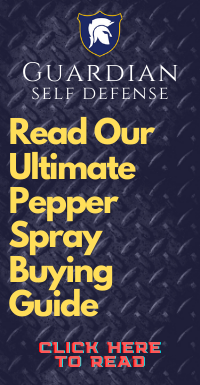 Domestic Violence Is Not Just Sexual Or Physical
click image for more details
Here is a story out of Ireland that makes the point that domestic violence is not just physical or sexual. Academics prefer to use the term "intimate partner violence" so as not to exclude dating relationships where victim and abuser do not share a home. Also, there is debate among support services as to whether the term "violence" should be replaced with "abuse". However, there is no desire to get hung up on language, so the services stress that domestic violence can mean any persistent behaviour that puts a woman in fear — for her life, health, or sanity. Physical violence remains the most obvious form of domestic violence, the visible results making it more easily documented. You can read the whole story
HERE.
The article makes the point that just because a partner leaves the relationship the abuse can continue with text messages, social media pressures and phone calls. Our
Wildfire Pepper Spray
contains over 50% more pepper spray than smaller key chain models. It has 3 million SHU (Scoville Heat Units) of 18% OC (Oleoresin Capsicum) formula is non-toxic and non-flammable. It contains 25 half-second shots of up to 12 feet. Pepper spray is one of the best ways to defend yourself against domestic abuse. Since 2005
Guardian Self-Defense & Security Products LLC
has provided premium pepper spray
Self-Defense Products
to over 45,000 consumers. We offer a full-line of premium self-defense weapons such as pepper spray, stun guns, tasers, pepper mace, personal alarms and other self-defense items.