Guardian Self Defense and Security Blog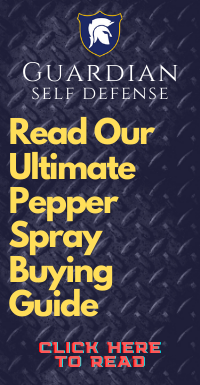 Buy Affordable Stun Master Stun Guns
Guardian Self Defense has a new line of affordable Stun Master mini stun guns that are more affordable than ever before. A lipstick stun gun, a high powered stun gun flashlight and a stun pen! The quality and features are exactly what you would expect but prices are unbelievable!
The lipstick stun gun is a must have for all females. Let's be real, stuff happens when we least expect it to. A self defense weapon in disguise like the lipstick stun gun can be the great equalizer. Keep it in your purse, pocket or even conceal in the palm of your hand. You will have 950 thousand volts of stopping power at your disposal. At a price point of less than 28 bucks you can't go wrong. The Stun Master mini stun gun flashlight is 3.5 million volts and very small at only 5 1/8" x 1 3/8" x 1 1/8". This is a take almost anywhere self defense weapon. Equipped with a built in LED flashlight and battery charger, this is a no maintance stun guns for less than $36!
The Stun Master Stun Pen is another mini stun gun in disguise. No one will realize that you are carrying a stun weapon unless you tell them. It's a sleek looking device and sports plenty of stopping power at 1.2 million volts. Another powerful, quality stun gun at less than $36!