Guardian Self Defense and Security Blog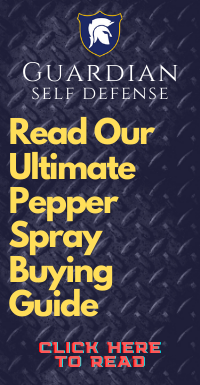 Campus Sex Crimes on the Rise Despite Overall Decrease
This is story about crime reported as a result of the Clery Act on the Danforth campus at the University of Washington. The Act obligates universities to report their crime statistics every fall for the previous calendar year. This year's report shows crime is down except for sexual assaults. You may read the whole story HERE.
Assistant Director for Sexual Assault and Community Health Services, Kim Webb, agreed that the statistics likely represent reporting more than prevalence. She cited the national statistic that one in four women and one in 33 men experience sexual assault on college campuses as likely more accurate. One of the best ways that you can defend yourself against crime on campus or off campus for that matter is with a self-defense product and we recommend one that can be carried on a keychain like a pepper spray or the new SMACK Stun Gun that has a keychain attachment and is 5 million volts-enough to flatten even a football player. We value any feedback on these posts you may have. Let us know your thoughts.
Since 2005 Guardian Self-Defense & Security Products LLC has provided personal security to over 45,000 consumers. We offer a full-line of premium self-defense weapons such as pepper spray, stun guns, tasers, pepper mace, personal alarms and other self-defense items.