Guardian Self Defense and Security Blog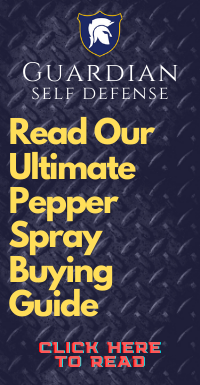 Campus Sexual Assault Reporting
This is a story about
Campus Sexual Assaults
and why so few of them are reported. It also suggests, for the first time that we've seen in writing, something that we have been talking about for years-that the University get out of the investigation and prosecution of these serious crimes and leave it to a professional law enforcement agency. However, experts say many victims do not report sexual assaults. Although 40 percent of the population report sexual assaults, only about 12 percent of college students report a sexual assault, said Scott Berkowitz, the president of Rape, Abuse, and Incest National Network. Berkowitz said sometimes it is hard for students to report a sexual assault because of how the university handles the situation. "It's a hard decision," he said. "There is no incentive to
unless it's going to be taken seriously, and there is some sense of justice." About 90 percent of students who are sexually assaulted know their perpetrators. In the general population, 66 percent of victims are assaulted by an acquaintance, Berkowitz said. He said this can contribute to hesitation about reporting an assault. Berkowitz said he suggests students to report to law enforcement, rather than to university officials, because of how some universities handle cases. "Most of the time, students are instructed to report to the university, but we encourage them to report to police enforcement because there is protection in place for the victim and the accused," Berkowitz said. "Most university judicial systems judicate charges, like plagiarism. Rape is a violent crime, and we need to take rape as seriously as we do murder. The just doesn't fit the crime." The best way to defend yourself against the sexual assault on campus or anywhere for that matter is with a self-defense product such as a pepper spray or stun gun. We specifically recommend a product that's on a keychain because that way it's more likely to be with you wherever you go.
click here for more details

We always recommend that women carry a self-defense product like this Fox Labs Hard Case Keychain that has 5.3 million Scoville heat units and fires a heavy stream pattern up to 10 feet away. It's taser/ECD compatible too. Guardian Self-Defense & Security Products LLC is one of the largest most trusted online distributors of non-lethal self-defense items and surveillance equipment in the US. We specialize in premium pepper spray, mace, personal alarms, stun batons and more. We are "The Self Defense Product Experts"!