Guardian Self Defense and Security Blog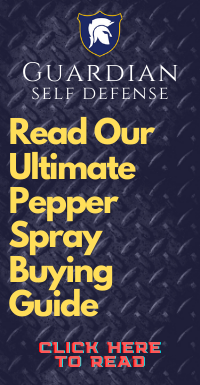 Can Colleges Actually Prevent Sexual Assault?
This is a very comprehensive, thoughtful article about whether or not colleges can actually prevent sexual assault. "Drinking puts you at risk of sexual assault... if you are around a rapist. Of course, it's easy to focus on alcohol as a cause of the campus rape epidemic. Doing so is manageable, it's easy to deal with, and it's gives us a concrete issue to tackle — which is comforting on some level." Read the whole story at this link http://www.xojane.com/issues/so-how-should-colleges-actually-prevent-sexual-assault. There has been an attempt at legislation to bring the issue into the light with Title IX and the Clery Act. Those laws do nothing but require Universities to report crimes on campus, and nothing to prevent them. It has been estimated that close to one out of every three women on a College campus will be sexually assaulted in her four years at a University. You may have seen statistics that show 90% of all victims know their assailants. That makes sense because almost all college sexual assaults occur on campus from fellow students. Those young men seem to have missed the idea that rape is a serious crime for which they can be held responsible. The fact that colleges notoriously do not prosecute these crimes further perpetuates rape myths and trivialization of rape as a crime with an increased inclination to blame victims. Colleges lack of desire to prosecute and punish rapists for financial reasons-more crime equals lower enrollment equals less money to the University. The short answer is Colleges cannot prevent sexual assault. Only the victims can do that and here's how!
click for more info
Young women at any University need to learn how to defend themselves with a self-defense course and then arm themselves and learn how to use a self-defense product such as pepper spray or stun gun. A pepper spray such as this one
Stop Strap Spray
can disable an assailant for as long as 45 minutes, giving you time to get away and seek help.
Guardian Self-Defense & Security Products LLC
is one of the largest most trusted online distributors of non-lethal self-defense items and surveillance equipment in the US. We specialize in premium pepper spray, mace, personal alarms, stun batons and more. We are "The Self Defense Product Experts"!