Guardian Self Defense and Security Blog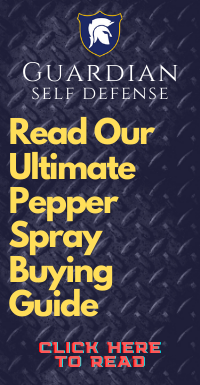 Most Powerful Stun Guns-Product Reviews
In today's blog post we're doing a review of two of the most powerful stun guns. We have always told our readers that you should get the most powerful stun gun you can afford. Here are some great choices.
click image for more details
The first one is the Streetwise
Small Fry Stunner
which is 11,000,000 volts in a product that is 3 ½ inches tall and 2 inches wide. It weighs 9 ounces and has a built-in LED flashlight, the popular disable pin wrist strap and two levels of safety built-in to prevent accidental discharge. It has a flip out charging plug to recharge the device so no cords are needed. It comes with a leather like holster and a lifetime warranty which belies the quality of the product. It is certified to be best in class.
click image for more details
Another powerful stun gun from Stun Master is the 10,000,000 volt
Runt Stun Gun.
It has a 120 lumen LED flashlight built-in making it one of the most powerful flashlights built into a stun gun. It is very small at 3.5" x 2" x 1". It has rubberized coating that helps ensure firm grip in any conditions. It comes with a free nylon holster and is backed by Stun Master's famous lifetime warranty. Those are two of the most powerful stun guns in the market today.
Guardian Self-Defense & Security Products LLC
is one of the largest most trusted online distributors of non-lethal self-defense items and surveillance equipment in the US. We specialize in premium pepper spray, mace, personal alarms, stun batons and more. We are "The Self Defense Product Experts"!