Guardian Self Defense and Security Blog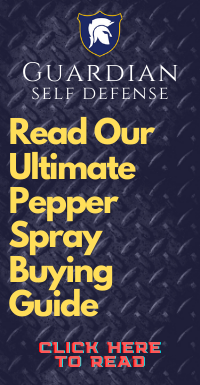 Chandler Domestic Violence Event 'Celebrates Courage'
An event scheduled just a few days before the start of Domestic Violence Awareness Month offers a first-hand experience about domestic violence, as well as resources to help. The "Saving Lives, Celebrating Courage breakfast," which is scheduled for Sept. 26 at Tumbleweed Recreation Center in Chandler, is a free event that will offer community members an overview of issues related to domestic violence. The rest of the story is
HERE.
The breakfast comes five days before the beginning of Domestic Violence Awareness Month — a nationwide observance dedicated to the issues and the victims of domestic violence both living and dead. Recently a survey showed that 22% of all Americans were victims of domestic violence obviously the majority of those are women. Women who are in a domestic abuse relationship should have an escape plan formulated as part of your exit strategy and all women should carry a self-defense product with them such as a pepper spray or stun gun.
more info here
One of the best ways to defend against assaults even domestic abuse assaults is with a self-defense product such as our
WildFire Pepper Spray.
Check out all of our other
Pepper sprays.
Guardian Self-Defense & Security Products LLC
is one of the largest most trusted online distributors of non-lethal self-defense items and surveillance equipment in the US. We specialize in premium pepper spray, mace, personal alarms, stun batons and more. We are "The Self Defense Product Experts"!