Guardian Self Defense and Security Blog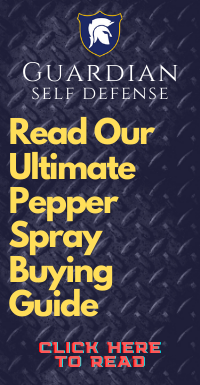 College Sexual Assaults Often Overlooked
Here is an opinion piece about the prevalence of
College Sexual Assault
on campuses nationwide. It talks about the task force that was recently created by Pres. Obama to attempt to address the issue. The piece makes the point about parents who send their daughters off to college have a lot of things to worry about, but being raped usually isn't one of them. They get overlooked. One in five female students reported being the victim of a sexual assault according to a White House report. That number could be much higher because it has been estimated that only one out of every 10 cases actually gets reported. Assailants are known to the victims in 90% of the cases which may be why so few are reported-they are classmates. "President Barack Obama made an impassioned plea for change, calling on young people to acknowledge that sexual assault is unacceptable and urging them to summon the bravery to stand up and say so." "If the nation wants to reduce the attacks that ruin the lives of young women, and men, every year on college campuses find out why sexual assaults occur and often go unreported."
Campus Safety Tips
• Don't leave windows and doors in your home or vehicle unlocked. • Don't disclose personal information to individuals you are not familiar with. This includes social media outlets like Facebook and Twitter. • Have a safety buddy, someone you can call for a ride or for help, and create a code word or phrase that means "Come help me out of this" • Before going out tell a friend where you're going and when you'll be back. Let them know if your plans change. • Never leave your drink unattended or with someone you don't know. Date rape drugs are easy to use. And men are just as vulnerable as women. • Don't take drinks or anything else from strangers, even food. • Don't offer rides to people you don't know. • Above all, trust your instincts.
We always recommend that women carry a self-defense product like this Fox Labs
Hard Case Keychain
that has 5.3 million Scoville heat units and fires a heavy stream pattern up to 10 feet away. Its taser/ECD compatible.
Guardian Self-Defense & Security Products LLC
is one of the largest most trusted online distributors of non-lethal self-defense items and surveillance equipment in the US. We specialize in premium pepper spray, mace, personal alarms, stun batons and more. We are "The Self Defense Product Experts"!