Guardian Self Defense and Security Blog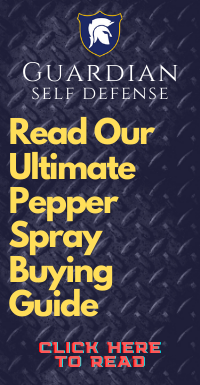 Domestic Violence On The Rise In Ozarks
This is a story and video about
Domestic Violence
and how domestic violence cases are on the rise in Springfield, Missouri. It describes the victim was in abusive marriage for 12 years and didn't recognize how dangerous it was. Police and community officials are trying to address this issue throughout the city and state. The number and severity of domestic violence cases has risen dramatically since 2012. We don't know whether that is because there is an increase in reporting or whether the actual number of cases has increased. Either way police are seeing that increase. Officials say that domestic violence is very pervasive in Springfield. What they don't say is that it's pervasive everywhere. Women everywhere are faced with the possibility of sexual assaults at any time, any place. You would think a home is safer. Wrong! Domestic Violence presents nearly a 30% chance of a woman being sexually assaulted.
The best way that she can avoid that is to get a self-defense product such as a pepper spray or a stun gun. We actually recommend pepper sprays, especially ones that are on a
KEYCHAIN
because they will be with you all the time.
Guardian Self-Defense & Security Products LLC
is one of the largest most trusted online distributors of non-lethal self-defense items and surveillance equipment in the US. We specialize in premium pepper spray, mace, personal alarms, stun batons and more. We are "The Self Defense Product Experts"!