Guardian Self Defense and Security Blog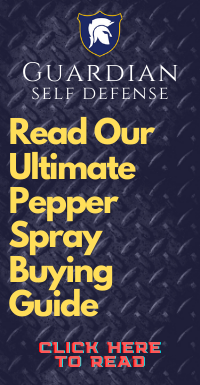 College Student Escapes Rape Attempt Near Campus
Here's a story about a woman who was ambushed from behind in a secluded area right behind her college campus. Apparently other rape attempts have happened in the same general area, but the university has put up no warnings on campus. She was able to escape, so was the perpetrator because police are still looking for him. You can read the rest of the details
HERE.
One of the best defenses against any kind of an attack is a self defense product such as the
Wildfire Pepper Spray
shown here. It is a key chain spray so it is with you all the time. It can disable an assailant for up to 45 minutes. We value any feedback on these posts you may have. Let us know your thoughts. Since 2005
Guardian Self-Defense & Security Products LLC
has provided premium pepper spray
Self Defense Products
to over 45,000 consumers. We offer a full-line of premium self-defense weapons such as pepper spray, stun guns, tasers, pepper mace, personal alarms and other self-defense items.