Guardian Self Defense and Security Blog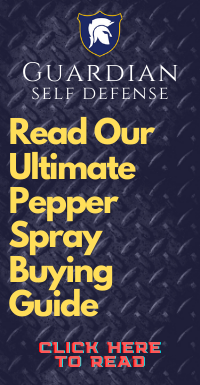 Colleges Under Scrutiny On Sexual Assaults
click for more details
The Los Angeles Times did a story recently about how some local colleges handle rape allegations. You can read the story
HERE.
Gloria Allred is a high-profile attorney representing several of the complaintants. "Women from all over this country are demanding that their colleges stop these rapes and sexual assaults from happening," Allred said. "They will no longer accept the status quo where rapes and sexual assaults are being swept under the rug and condoned by college administrators." One of the best ways that women can defend themselves in any kind of an assault situation is with a self-defense product such as the popular
Mace Triple Action
defensive spray. It has three components; a teargas component, a UV marking dye so an assailant can be identified after the fact, and oleoresin capsicum, the main ingredient in all pepper sprays. It comes on a keychain to so it's with you all the time. Since 2005
Guardian Self-Defense & Security Products LLC
has provided premium pepper spray
Self Defense Products
and a wide variety of
Home Security Products
to over 45,000 consumers. We offer a full-line of premium self-defense weapons such as pepper spray, stun guns, tasers, pepper mace, personal alarms and other self-defense items.