Guardian Self Defense and Security Blog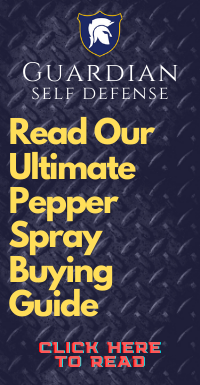 Colorado Police Officer Caught On Tape And Arrested For Child Abuse
"A Colorado police officer was arrested after his ex-fiancee sent a video to his coworkers depicting his domestic abuse. The man, Jeremy Yachik, worked as a police officer in Loveland, Colorado, and his ex-fiancee Ashley Saint-Roberts sent an email to other police officers as well as to news agencies in the area with an embedded video depicting evidence of horrid child abuse. Although the footage is grainy, Saint-Roberts accuses Yachik of being the man depicted. The rest of the story is
HERE.
In the video, the man repeatedly kicks a child on the ground "because she ate carrots from the refrigerator," according to Saint-Roberts. The woman also claimed that she was forced to release the footage to the public because she had sent it to the police chief and had not received a response. According to the lawsuit, however, Saint-Roberts claimed Yachik called her after she initially sent the video and said "Nice try ... trying to get me fired ... it's not going to work,"
more details HERE
Frequently the only way that you can catch child abuse is with a hidden camera. Our spy cameras are custom-made by technicians who can answer your questions should you have any. This
Alarm Clock Spy Camera
is a good example is the most popular model that we have. A pinhole spy camera and DVR are inside a popular working alarm clock radio that has all the bells and whistles you would expect the top-flight product.
Guardian Self-Defense & Security Products LLC
is one of the largest most trusted online distributors of non-lethal self-defense items and surveillance equipment in the US. We specialize in premium pepper spray, mace, personal alarms, stun batons and more. We are "The Self Defense Product Experts"!