Guardian Self Defense and Security Blog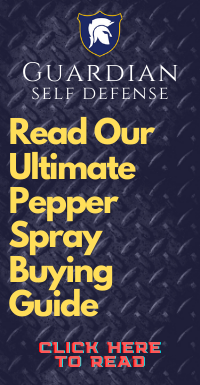 Curbing Domestic Violence-What You Can Do To Protect Yourself
click for more info
"Every year, police in Baltimore City respond to thousands of calls related to domestic violence. Officers arrest and charge abusive partners, judges issue protective orders to women who fear for their lives, and domestic violence counselors struggle to help battered women and their children recover from the physical and emotional traumas they have suffered." You can read the whole story
HERE
"Yet despite the resources of time, money and manpower invested in these efforts, the killing hasn't stopped, or even slowed appreciably. So far this year there have already been five domestic homicides in Baltimore City, compared to six during all of 2012"
What You Can Do To Protect Yourself
The best way to protect yourself in a domestic abuse or domestic violence situation is with the self-defense product that can disable your assailant for as much as 45 minutes. Fox Labs 2 oz.
Powerful Pepper Spray
can shoot up to 17 feet away and uses Fox labs famous 5.3 million SH you concentration pepper spray, just like the ones used by law enforcement agencies the world over. If it is good enough for them, maybe it ought to be good enough for you. Since 2005
Guardian Self-Defense & Security Products LLC
has provided premium pepper spray
Self-Defense Products
to over 45,000 consumers. We offer a full-line of premium self-defense weapons such as pepper spray, stun guns, tasers, pepper mace, personal alarms and other self-defense items.