Guardian Self Defense and Security Blog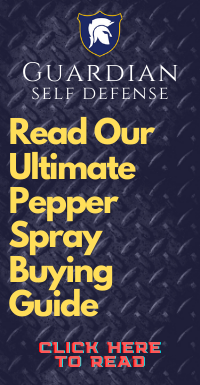 Home Burglarized-Almost
Police are investigating an attempted burglary in a local neighborhood. The homeowner was gone for a while. When he returned he found five strangers inside his house. You can imagine how unnerving that can be. When they saw the homeowner, they dropped what they had their hands and fled. Police are looking for them at this moment. "Safety officials say home invasions can happen anywhere and at anytime. Green Bay Police report the city's east side has also had several burglaries in the past week." We encourage you to read this article on How To Improve Your Home Security in
Four Easy Steps.
One of the best ways that you can protect your home against burglary is with some fake security cameras, or even better we recommend the
Electronic Watchdog
which is a motion sensor alarm. When motion is detected up to 20 feet away from the unit, the sound of an angry barking dog starts. Since 2005
Guardian Self-Defense & Security Products LLC
has provided effective personal alarm
Self-Defense Products
to over 45,000 consumers. We offer a full-line of premium self-defense weapons such as pepper spray, stun guns, tasers, pepper mace, personal alarms and other self-defense items.