Guardian Self Defense and Security Blog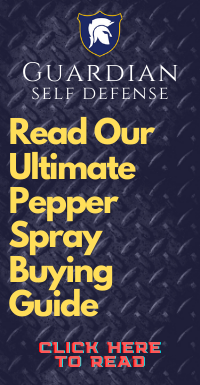 Do Colleges Knowingly Harbor Rapists?
In the 10 years that we have been writing about crime on college campuses-specifically sexual assault-a couple of things stand out that make us wonder whether or not colleges actually harbor rapists. Why do we say that? You often see the statistic, most recently published by the Department of Justice, that one in four college age women will be sexually assaulted her time at a University. You also may see statistics that claim that the assailant is known in 90% of the cases by the victim. So why is it is so few assailants are ever prosecuted or punished by the University? The answer is like many other answers: money. Colleges and universities all over the country rely on their reputation for enrollment, fundraising and status in community in with their fellow institutions of higher learning. If that reputation is tarnished by having a high number of crimes committed on campus their earning potential drops proportionally. It is to their financial advantage to under-report crimes for title IX reporting purposes.
How To Defend Yourself Against A Sexual Assault
The best way to defend yourself against the sexual assault on campus or anywhere for that matter is with a self-defense product such as a pepper spray or stun gun. We specifically recommend a product that's on a keychain because that way it's more likely to be with you wherever you go. We always recommend that women carry a self-defense product like this Fox Labs
Hard Case Keychain
that has 5.3 million Scoville heat units and fires a heavy stream pattern up to 10 feet away. It's taser/ECD compatible too
more details HERE
Check out all of our
Pepper Sprays
to see which one you like best. One of the hottest is the
Wildfire Pepper Spray.
Guardian Self-Defense & Security Products LLC
is one of the largest most trusted online distributors of non-lethal self-defense items and surveillance equipment in the US. We specialize in premium pepper spray, mace, personal alarms, stun batons and more. We are "The Self Defense Product Experts"!