Guardian Self Defense and Security Blog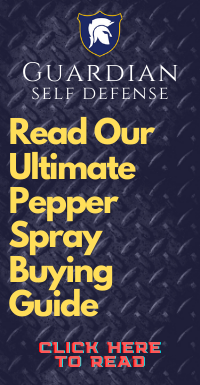 Dog Attacks Up-How To Defend Against Them
This is a news story about how dog attacks continue to be the number one problem for postal carriers nationwide and that San Diego is number two in the country for dog attacks. The story points out that more than half the dog attacks are against children.
You can read the whole story HERE.
The story goes on to say "dog attacks are a nationwide issue and not just a postal problem. Working with animal behavior experts, we've developed tips to avoid dog attacks, and for dog owners, tips for practicing responsible pet ownership."
The most common defenses against dog attacks are the Electronic Dog Chaser that sends out an ultrahigh frequency sound that chases dogs away or the Mace Pepper Spray. Those are very effective. But many people are choosing the Mace Pepper Gun because it has a longer range of up to 25 feet and has enough oleoresin capsicum in the cartridge that's replaceable for seven shots-just in case you miss.
Since 2005 Guardian Self-Defense & Security Products LLC has provided personal security to over 45,000 consumers. We offer a full-line of premium self-defense weapons such as pepper spray, stun guns, tasers, pepper mace, personal alarms and other self-defense items