Guardian Self Defense and Security Blog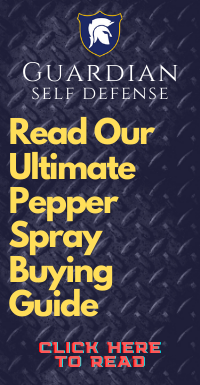 Domestic Violence Difficult For Law Enforcement
click for more info
This is a story about domestic violence specifically in Alabama where one county is reporting the same number of domestic violence incidents but a vastly increased number of arrests. What that means to me is that law enforcement officials are getting tougher on domestic violence crime.
About time we say!
You can read the rest of the details
HERE.
The story goes on to say 'Drugs and alcohol are often at the periphery of abusive relationships. So is poverty. So are the frustrations engendered by the region's comparatively high rates of obesity, diabetes, school dropouts, and, in recent years, unemployment. Those are all societal factors, and their effects are hard to qualify.' One way to defend yourself in any kind of domestic violence situation is with a self defense product. The Sabre quick release
Keychain Pepper Spray
is one that is always with you because it's on your keychain. Since 2005
Guardian Self-Defense & Security Products LLC
has provided premium pepper spray
Self Defense Products
to over 45,000 consumers. We offer a full-line of premium self-defense weapons such as pepper spray, stun guns, tasers, pepper mace, personal alarms and other self-defense items.