Guardian Self Defense and Security Blog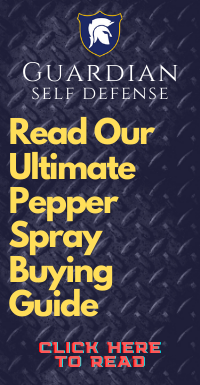 Domestic Violence In The UK
This is a story out of the United Kingdom where domestic violence is just as big a problem as it is here in the United States. This article is very critical of the government's efforts to stop domestic violence, calling them meaningless. Harsh words!
Government efforts to tackle domestic violence against women and girls are "virtually meaningless" in some areas, according to a group of women's organizations.
You can read the whole story HERE.
In the wake of a series of high-profile domestic and sexual abuse cases, the group urged the government to make sex and relationship education, which covers issues of consent and respect, compulsory.
The best way that you can defend yourself against any kind of an assault is with the self-defense product. This Fox labs hard case Keychain Pepper Spray is one of the best ways to do that.
Please take a look at this informative article on Why Is Pepper Spray So Hot. It may help explain to you why pepper spray is so effective.
Since 2005 Guardian Self-Defense & Security Products LLC has provided premium pepper spray Self Defense Products and a wide variety of Home Security Products to over 45,000 consumers. We offer a full-line of premium self-defense weapons such as pepper spray, stun guns, tasers, pepper mace, personal alarms and other self-defense items.