Guardian Self Defense and Security Blog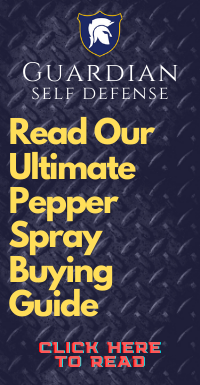 Domestic Violence Shelters Overflow In Heatwave
click for more info
Here is a story about how domestic violence shelters pretty much all over the country are at capacity during the recent heat wave. At first that doesn't seem like it should be a contributing factor. But when people get stressed out with high humidity and high temperatures, tempers flare and violence escalates. You can read the whole story
HERE.
There are many contributing factors to domestic violence. Financial considerations are certainly one of them. But there's a certain amount of evidence that shows that if a son sees his father committing domestic abuse with impunity, chances are pretty good that the son will follow in his footsteps. One of the best ways that women can defend themselves against a domestic abuse assault is with the self-defense product such as one of our
keychain pepper sprays
that can incapacitate an assailant long enough for you to get away and escape a dangerous situation. And one of the best is the Fox Labs
Hard Case Spray.
Guardian Self-Defense & Security Products LLC
is one of the largest most trusted online distributors of non-lethal self-defense items and surveillance equipment in the US. We specialize in premium pepper spray, mace, personal alarms, stun batons and more. We are "The Self Defense Product Experts"!